June in the Catskills is amazing.
Days are warm, nights are cool, everything is green and lush, and there are so many animals out that sometimes it feels like you can't keep up with the photo ops.
Hydration - It is warm but not hot so it is easy to forget to hydrate. Adequate water intake is important for our bodies to work properly. Children 5-8 years old need 1 liter of water daily, children 9-12 need 1.5 liters of water daily, and people over 12 years old need 2 liters of water daily.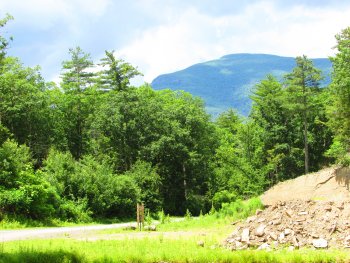 Bottled drinking water is available in the camp store. Water from the park faucets has been treated and is potable. Do NOT drink from any pond, puddle, or stream. These are not treated water sources and could contain microorganisms that can cause illness. Nobody needs diarrhea when they're camping!
Hiking - The Catskills and Hudson Valley have some of the most beautiful vistas you will ever see. If you decide to go hiking in June, you will have a lot of company on most trails. Make sure you are dressed appropriately (no flip flops!), have a pack with correct gear including first aid supplies, and make sure you give yourself enough sunlight to get off the trail before dark. Always sign in and out at the trailheads and let someone know where you are going to be hiking. We have a Hikers Log in the camp store where you can sign in and out to make sure someone knows where you are going. Here's a site you can check out to get out there safely:

Backpacking.net
Enjoy some beautiful Catskills mountains camping and hiking and stay safe!