Camping at Rip Van Winkle Campgrounds is a mixture of adventure, relaxation, and fun. Exploring the 160 wooded acres with stunning views of Plattekill Creek can become overwhelming as a first-time camper. If you are a seasoned camping survivalist, there won't be any issues adventuring through our 170 spacious camping areas. To make life and your camping experience at Rip Van Winkle a breeze, we can certainly accommodate your needs and all types of camping equipment. Rip's General Store also carries camping supplies and equipment you might need if you forget anything required for your camping trip. With that said, forgetting camping equipment and supplies is normal so we have five items that you should never forget when planning a camping trip below, these items can also be purchased from Rip's General Store.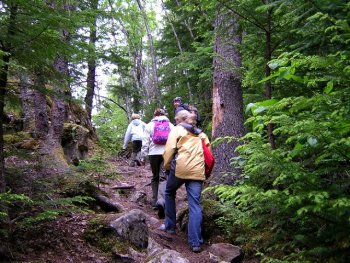 Flashlight, Lantern or Headlamp for Your Camping Experience
We recommend having some sort of lighting equipment when camping anywhere. Flashlights and lanterns are great to have while camping but headlamps provide campers with hands-free functionality. Headlamps are highly recommended when camping because when you need to find your tent or visit the bathroom at night your hands will be free to carry other items or fight off a scared animal in the dark!
Canteen and Water Filter is a Must When Camping
We all know that water is essential for surviving on a daily basis but it is especially important when exploring the outdoors at Rip Van Winkle Campgrounds. The further off path you venture out into the woods the quicker you run out of water unless you pace yourself. No camper at any level wants to be stuck without a canteen filled with water or water purification tablets on hand in case all you have is a nearby stream to refill your bottle and quench your thirst.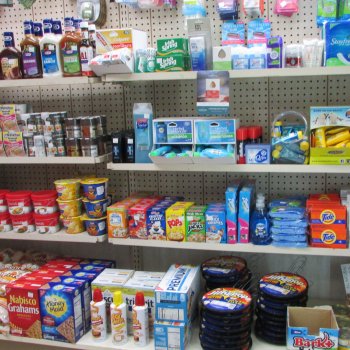 Toilet Paper for Your Camping Trip
If you are a regular seasonal camper survivalist and view toilet paper as an unnecessary luxury for camping outdoors then you can skip this must-have. If you don't want to use bark and leaves as a toilet paper substitute its recommended to purchase biodegradable toilet paper to use while camping. Rip Van Winkle Campgrounds have clean accessible facilities but there are occasions when the paper does run out. It's always good to be prepared when camping in the deep woods.
What Should Your First Aid Camping Kit Contain?
Since we strive to keep our campgrounds peaceful, easily accessible and well maintained, it's rare that you'll experience any life-threatening injuries while camping at Rip Van Winkle. For those long days where hiking leaves blisters or small cuts and scrapes occur, keeping bandages and antiseptic on hand is always a bright idea to prevent infections.
Scissors
Adhesive
Gauze
Soap
CPR items
Bonus*- Add a bottle or two of sunscreen and insect repellent to avoid sunburns and annoying bug bites while on your camping trip at Rip Van Winkle Campgrounds.
Of course, there are other camping equipment and items you should be packing for your camping experiences such as sleeping bags, tents and pocket knives. We wanted to provide a short and simple list of five camping necessities that people commonly forget to bring. See you at Rip Van Winkle's General Store if you do forget and happy camping!