Rates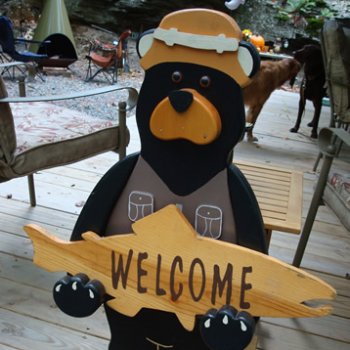 2022 Per Night Site Rates

Basic Tent Site

$40.00/night

Electric & Water Site

Starting at $65.00/night

River Edge Tent Site

Starting at $67.00/night

River Edge Electric & Water Site

Starting at $69.00/night

Lovers Lane Electric and Water Tent Site

Starting at $69.00/night

Full Hook-Up RV/Pop-Up Site

Starting at $71.00/night

River Edge 2 Tent Site

Starting at $96.00/night

Electric & Water 2 Tent Site

Starting at $98.00/night
2022 Per Night Cabin Rates

Wilderness Cabins
w/ Front Porch

Starting at $135.00/night*

Rivers Edge Cabins
W/ Front Porch

Starting at $145.00/night*

Rivers Edge Cabins
W/ Front & Rear Creekside Porches

Starting at $153.00/night*

2 Room Cabins

Starting at $165.00/night*
*Two (2) night minimum except Holiday weekends which are a (3) night minimum stay
2022 Per Day Golf Cart Rates

Golf Cart

$65.00/day (2 day minimum on weekends)
Terms and Conditions
Rates are for One (1) family of Four (4), up to two adults and two dependent children.
Adult visitors/guests are $10.00 per person per night.
Visitors/guests under the age of 18 are $5.00 per person per night.

Limit of 6 visitors/guests per site.

Extra tents are $29.00 per tent per night.
Holiday weekends are a three-day minimum stay and must be paid in advance.
There is never an extra AC charge for trailers.
Rates are subject to change without notice.
Discounts by the week, month or season no discounts on holidays or special promotions.
Cancellations must be received no later than one week (7 days) before the check-in date. All cancellations will incur a $5.00 cancellation fee.
Please see Rip's Rules for Fun for other campground rules.
** We do our best but do not guarantee specific site numbers for any reason **
The are NO check-ins after office hours
MOST MAJOR DISCOUNT PROGRAMS ACCEPTED - KOA Value Card, CAA, Good Sam, AARP, FMCA
Check-in 3:00PM to 8:00PM Monday thru Thursday
3:00pm to 9:00pm Friday and Saturday
Check-out is 8am to 12:00PM (noon)

We are sorry but we do not allow early check-in or late check-out.
There are NO check-ins after office hours
Pet Policy
We love pets! The Pet Policy is in place so that we can continue to welcome our pet campers with open arms. Our primary concern is for the health and safety of all of our campers.
Pets must be nice. Pets must be up-to-date on all vaccinations. Proof of vaccination must be produced immediately upon request. Pets cannot be left unattended on a site. Dogs must be leashed at all times. Dogs may not bark continuously. Dog waste must be bagged and thrown out. All of your pets must go home with you.
Note: Pets should wear tags with their name and a phone number where their human can be reached. That way if your pet becomes separated from you, there is a better chance of being reunited.