We know what it's like when you go camping - inevitably you're bound to forgot something (sometimes it will be something you didn't even know you needed!)
Maybe you're looking for something to make your stay a little more fun. Maybe the kids are looking for something to break through the heat of the day. Regardless the reason, Rip's General Store is the place to visit for all your camping supply needs.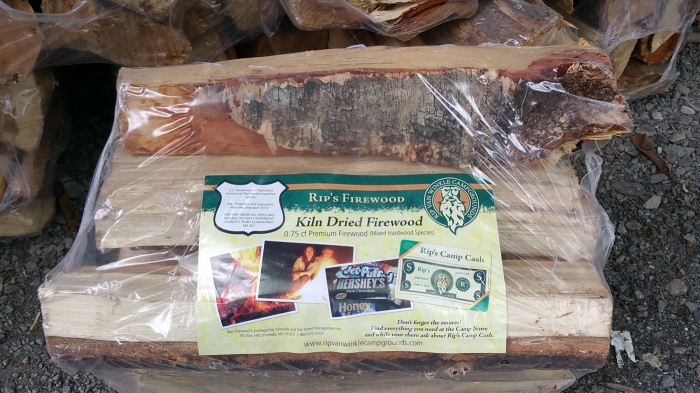 Campfire Wood
We have contracted to have kiln dried wood prepared and packaged to our specifications making Rip Van Winkle Campgrounds campfire wood some of the best you can find!
Conveniently packaged making it easy to transport, never worry about wet wood or worse yet - running out! Plus by purchasing this wood you are doing your part to help slow the spread of Emerald Ash Borer.
Refreshments
Heat got you down? We have a great selection of refreshments ranging from the classic frozen Ice Cream favorites, to frozen drink specialties.
And if you just can't seem to get the day going without a great cup of coffee, stop in we also have a great selection of hot beverages to start the day off right!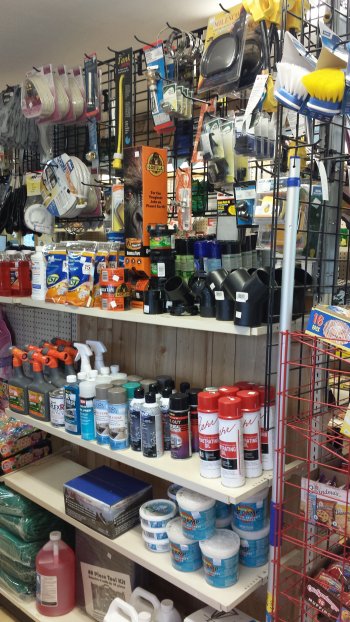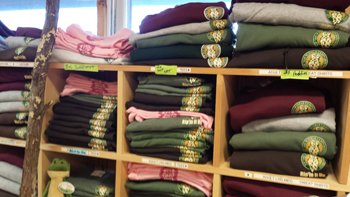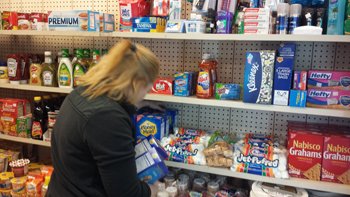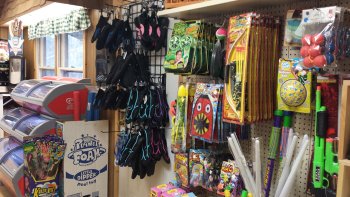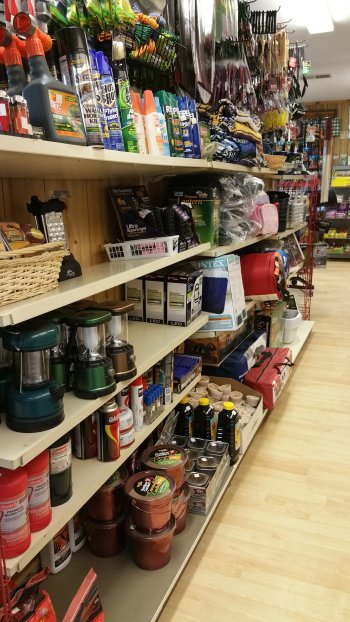 You can find all the camping essentials on our fully stocked shelves. (its almost like having a 'camping big-box store' in our campground!)
Cleaning Products
Blankets
Toys
Ice
Bait
Bug Spray

S'mores Ingredients
Official Rip'in it up Gear
Glow in the dark - everything!
Sundries
Fishing Gear
Sun Screen

Swimming Gear
RV Maintenance Supplies
Food
Tarps
Cooking Supplies
RC Car Parts (& Cars!)
So stop in and browse around. Don't forget to get an official Rip'in it up t-shirt or sweatshirt to bring home with you so you can relive the amazing time you have at our campground!