Grab your family, friends and loved ones because camping season and campfire season is right around the corner!
For many, campfires are a favorite outdoor tradition. Camping bonds generations together while embracing the beauty of the great outdoors. It's a chance to truly break away from the stress of the hectic day-to-day schedule and kick back and relax - maybe even enjoy a s'more (or two!)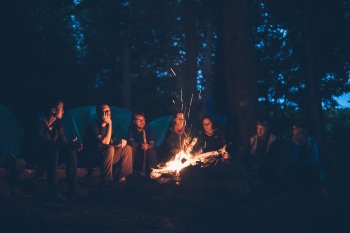 Rip's Welcome Back Giant Bonfire is the perfect way to kick off camping and campfire season on the right foot. There will be music, snacks and a ton of laughs. We encourage you to pull up a chair around this giant bonfire on this April 14 and join us in celebrating the beginning of another wonderful, memorable and highly-anticipated camping season.
This will be the time to engage in conversations, enjoy the beauty of the great outdoors and experience leisure at its finest in the beautiful Catskill region. So, start making your camping plans, tell your family and friends and join us for our annual giant bonfire to kick off this camping season the right way!