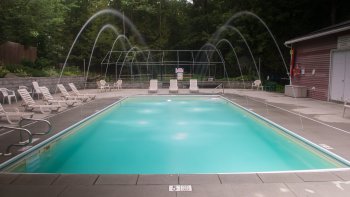 It's finally here! Summer is officially ON at Rip Van Winkle Campgrounds!
It was a long, cold, and campless winter. We've had a great start to the 2022 season but now that it's officially summer - it's time to really have some fun! Come celebrate the nice Saugerties weather with plenty of swimming, plenty of sunshine, and plenty of FUN!
We'll have the pool open and, of course, Rip's Old-Fashioned Swimming Hole!
Happy summer!